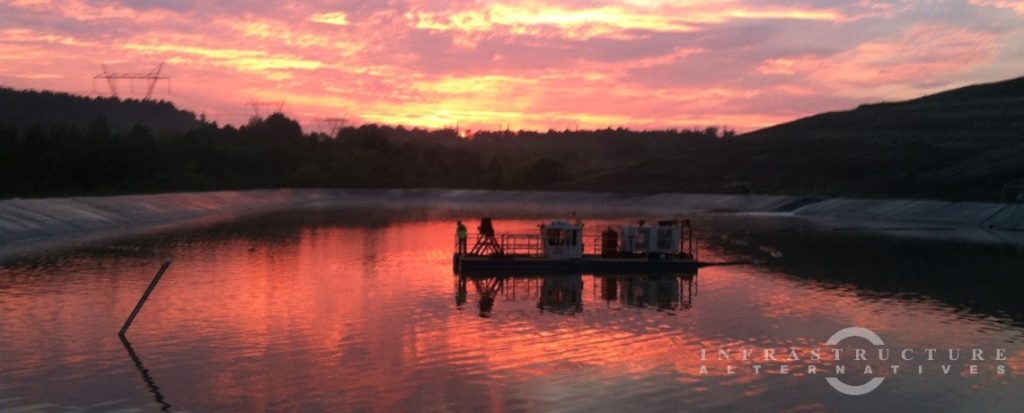 IAI utilized an 8 inch diameter auger dredge with an 8 inch inline booster pump to remove 20,000 cubic yards of solidified coal ash from a runoff water management pond at a coal fired electricity generation plant in Mississippi.  Runoff from an adjacent coal ash pile had carried ash waste into the pond and had reduced the depth of the pond.
A temporary containment area was formed on top of the existing ash waste pile, to allow water to drain from the dredge spoils.  Free water collected inside the containment area was pumped back into the storm water pond, to maintain an acceptable depth and prevent the dredge head from making contact with the pond liner.
Liner protection was a primary concern for facility owner.  IAI crew added two protection devices to the auger to prevent contact with the pond liner: wheels, and an auger guard, fabricated specifically for this project.  Daily hydrographic post-dredge surveys were completed to monitor production and monitor the depth of material above the liner.
Challenges for this project included pumping the dredged material up to the ash waste pile, an elevation difference of more than 100 feet, and the hardness of the coal ash material, which had hardened into a concrete-like substance.