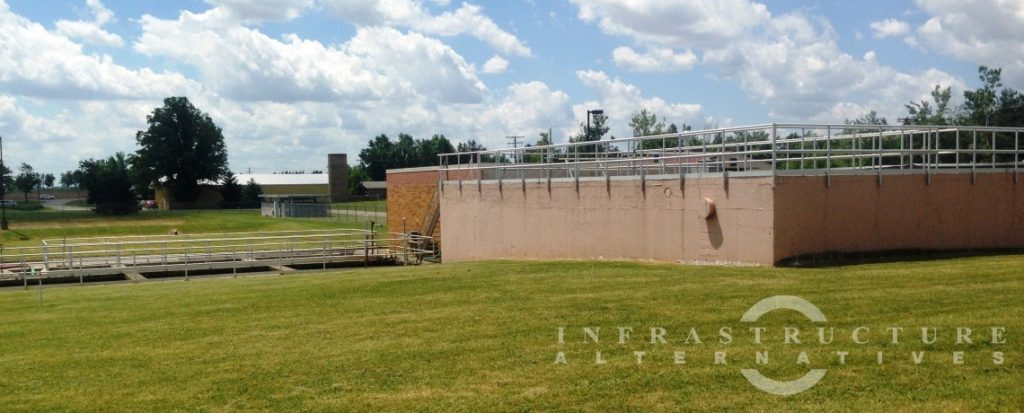 IAI is pleased to announce that this week, we've begun a new operations and maintenance contract at the Marlette Wastewater Treatment Plant in Marlette, Michigan ("the heart of the thumb").
The Marlette WWTP has an average day capacity of 0.62 million gallons per day (MGD) and utilizes a sequencing batch reactor (SBR) treatment process, with ultraviolet disinfection, aerobic sludge digestion and geotextile tube biosolids dewatering.
Jared Driscoll will serve as Plant Manager for the facility.  Jared has been an Operations Specialist at the Leoni Township Wastewater Treatment Plant since 2010, and previously served in the U.S. Air Force.  He is joined by Operations Specialist Marty Jones, who has been an operator at the Marlette WWTP for many years.
Area Manager Mike Boven said, "The Marlette project will be one of the easier transitions I've been through.  Marty Jones comes on board with over 15 years of experience at Marlette, and we've no doubt that Jared Driscoll will be very successful in his new role as Project Manager.  IAI looks forward to providing this community with our integrated solutions style of contract operations."