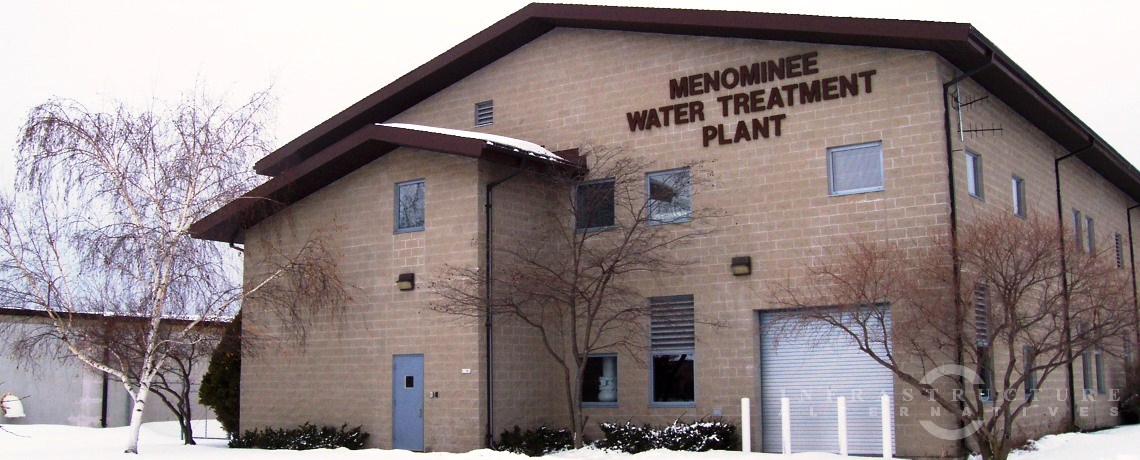 ***UPDATE, 4/15/15: We are pleased to announce this position has been filled!  Please check our Employment page again soon for any new postings.***
IAI has an entry-level, full-time position for an Operations Specialist in Menominee, Michigan.  The job involves operation and maintenance of the City of Menominee's Water and Wastewater Treatment Facilities.
Duties will include, but not limited to: sample collection and laboratory analysis, control of chemical, biological and mechanical processes, tending and maintaining process equipment, maintaining records and reporting, and general housekeeping and grounds maintenance.  Successful candidates must be willing to work overtime, holidays and weekends and be on-call 24 hours a day for emergencies on a rotating basis.  The qualified candidate must able to work in a physically demanding job that requires both indoor and outdoor work, including performing snow removal and grounds keeping activities outdoors.
Experience is not required.  On-the-job training will be provided.  The selected candidate must possess a valid driver's license and after hire, live within 20 miles of Menominee.  Pay is based on experience and will include the IAI benefits package.
Interested candidates should submit resume to Mike Thorsen, Project Manager, via e-mail: mthorsen@infralt.com, standard mail: IAI, P.O Box 453, Menominee, MI 49858, or fax to: (906) 863-1370.
Click here to learn more about the Menominee Water and Wastewater Utilities.
Share this: