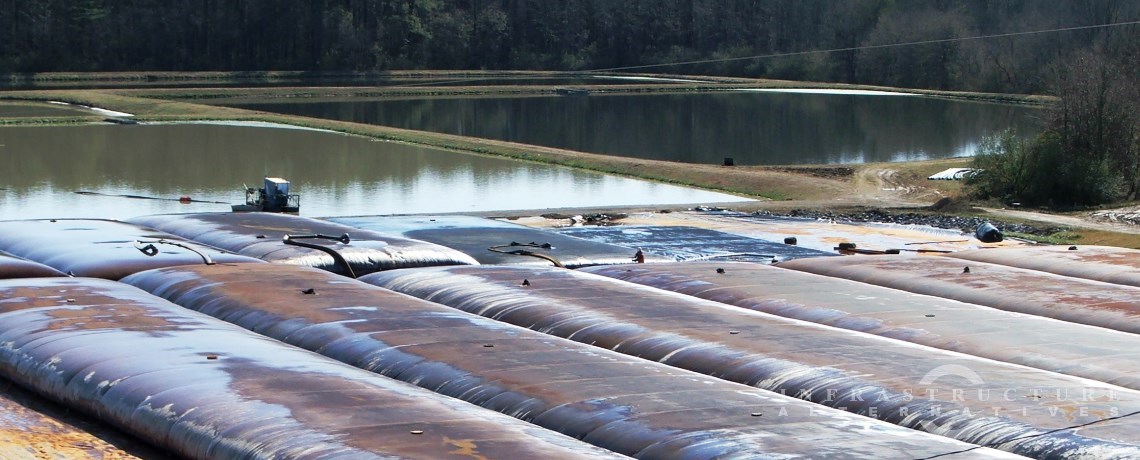 IAI provides lagoon cleaning services to remove sludge or industrial waste (biosolids, coal ash) from settling ponds. The material removal and dewatering methods are selected based on the individual needs of the client, and characteristics of the site. Lagoon cleaning services include material dewatering, to reduce material volume and disposal costs.
IAI has successfully utilized the following methods, alone or in combination, for lagoon cleaning:
Horizontal auger dredge
PTO driven lagoon pumps
Geotextile tubes
Belt presses
As a Contract Operations company, operating several wastewater lagoon systems, IAI has a unique perspective on lagoon operations and understands the importance of minimizing operations disruptions, protecting the lagoon liner from damage, and meeting NPDES permit limitations.