Operations, Maintenance & Management Services
IAI has provided full contract operation of the City of Menominee's drinking water and wastewater treatment systems since 2001. A crew of nine full-time IAI employees provide operations, maintenance, and management services, of the City's facilities.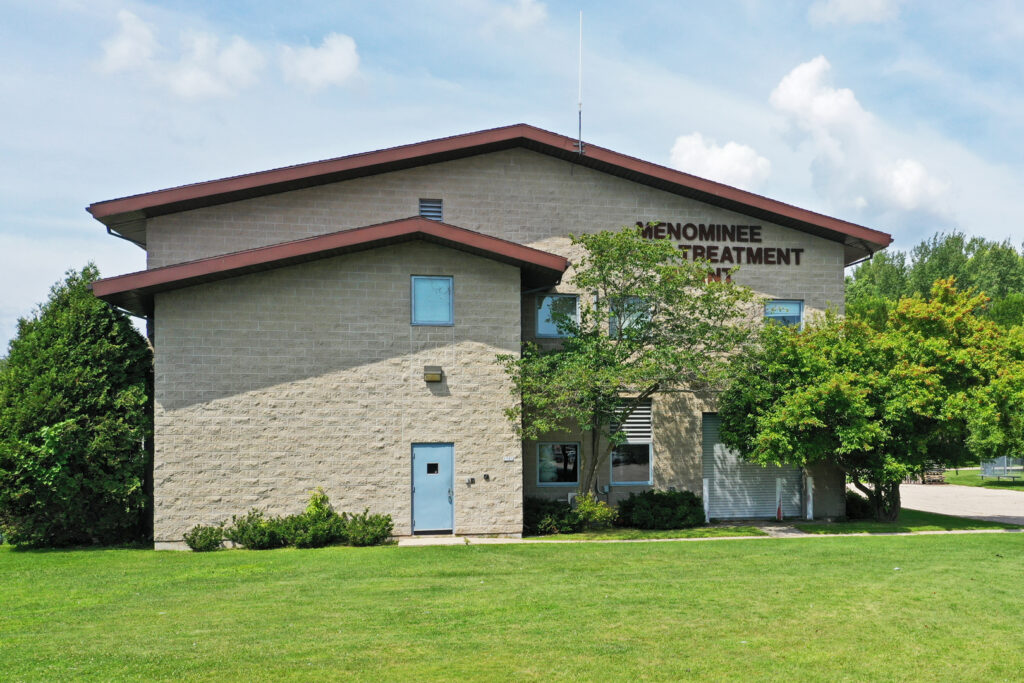 4.0 MGD Surface Water Filtration Plant
Drinking Water Treatment and Distribution
A 4.0 million gallon per day (MGD) drinking water treatment plant serves more than 4,500 customers per day. The city's drinking water comes from Lake Michigan, is filtered and treated, and distributed throughout Menominee through a network of storage tanks and underground pipes. IAI personnel operate the water treatment plant, and maintain the distribution system that delivers drinking water.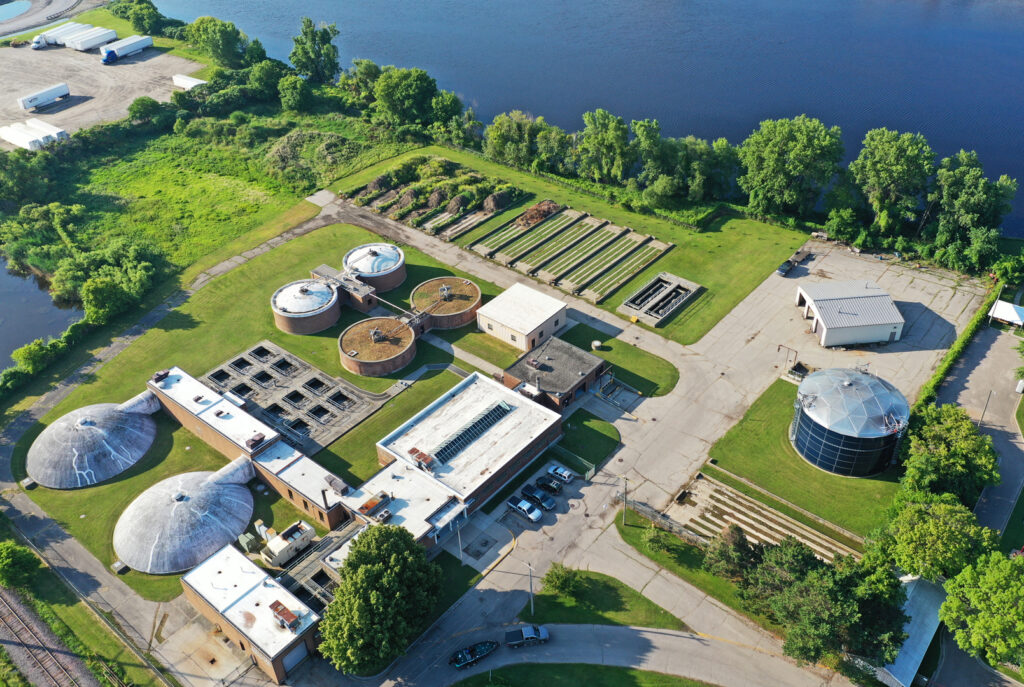 3.2 MGD Class B Activated Sludge Plant
Wastewater Treatment and Discharge
IAI provides operation and maintenance of the City's Class B wastewater treatment facility, designed to treat up to 3.2 MGD of domestic wastewater. The treatment plant utilizes an activated sludge treatment process, with anaerobic biosolids digestion and chlorine disinfection.  Treated water is monitored to verify that it meets discharge standards, and is then discharged to the Menominee River under a NPDES permit issued by the State of Michigan.
Capital Improvements
IAI has performed several upgrades to the water and wastewater facilities over the years, utilizing our in-house design-build and mechanical contracting capabilities.
Groundwater Remediation Site Operations & Maintenance
On behalf of the City, IAI also operates a groundwater remediation system. A system of purgewells draws up groundwater from a contaminated former landfill site, and pumps the water to the wastewater treatment plant, where it is treated prior to discharge. IAI monitors groundwater levels at the site, contamination levels in the groundwater, and completes required annual reporting to the Michigan Department of Environment, Great Lakes and Energy (EGLE).
Asset Management
IAI's engineering and operations staff worked in collaboration with another engineering firm to complete an Asset Managment Plan for the Wastewater Treatment Plant. Work performed by IAI included equipment inventory, condition assessment and replacement costs calculation.