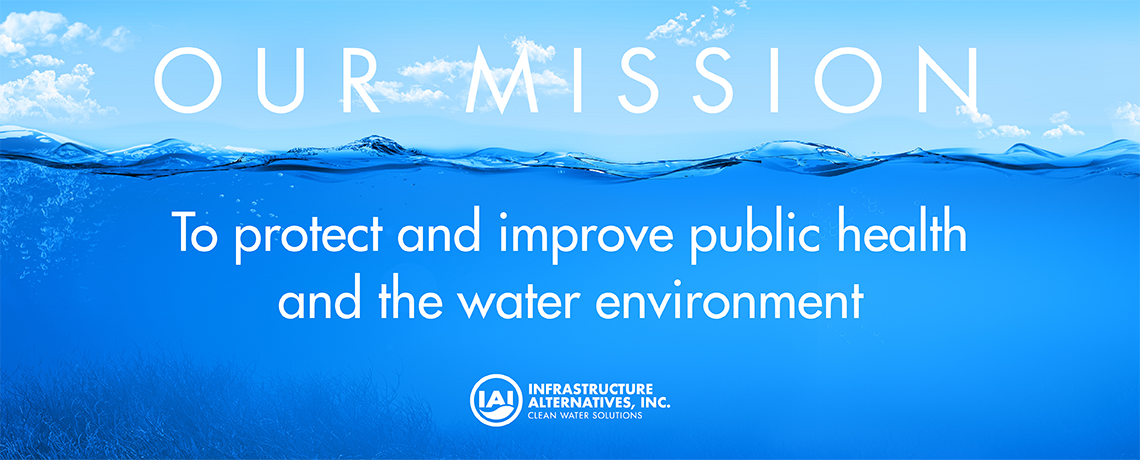 Infrastructure Alternatives, Inc. (IAI) was founded in 2000 by Bill Cretens and Dana Trierweiler, P.E. Bill and Dana brought together a seasoned team of drinking water and wastewater operators, project managers and engineers, and with them, built a company with a focused mission: to protect the environment and public health, with incomparable water treatment services.
Our Mission
The IAI mission is to protect and improve the water environment by providing outstanding professional services to our clients. We accomplish this by presenting hard-working, talented people with real opportunities to tangibly improve earth's most valuable natural resource while growing both personally and professionally. We focus on quality of service, integrity, innovation and accountability.
Partnering with Our Clients, Serving Communities
At IAI, we're building a company from the ground up. As we grow, we strive always to put our people in positions to best serve our clients' needs.  Our staff is known for their work ethic and technical competency, customer service and dependability.  We partner with clients, working side-by-side, to provide our communities with safe, clean water.